Racing Flags and Checkered Flags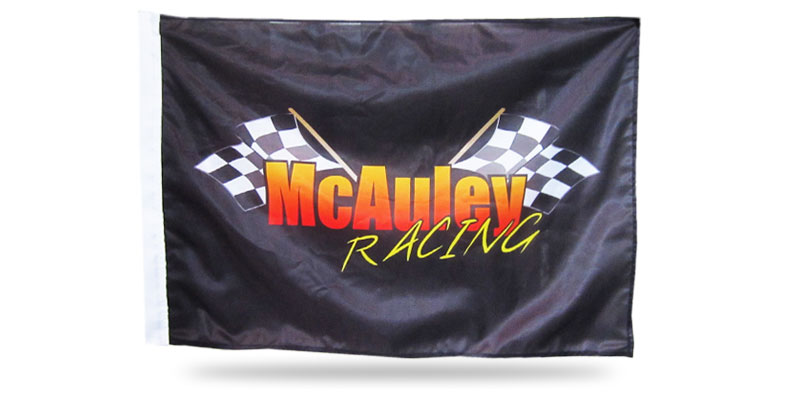 Order a High-Quality Motorsport Checkered Flag
Not all flags are created equal. If you're looking for a high-quality motorsport checkered flag, look no further than The Flag Makers. We only use the highest quality materials and inks to create our flags.
Checkered flags in any shape and size
No race is complete without a motorsport checkered flag, but that doesn't mean any old checkered flag will do.
You want to make sure the checkered flag you use can withstand the elements, and you want to make sure that the contrasting white and black colors are bold with clean lines.
We only make the highest quality flags here at The Flag Makers. That means using the highest-quality materials and inks and creating standard sized checkered flags at affordable prices. But, that's not all.
We're a complete flag designer and manufacturer, which means we can create custom flags just for you! Choose from:
Any Shape
Any Size
Any Style
Hand flags are popular when it comes to designing a motorsport checkered flag, but we can also create pennants, car flags, banners, and more!
Get fast, free pricing
Just because you need a professional, custom motorsport checkered flag doesn't mean you want to spend a fortune to get it. At The Flag Makers, we strive to create the highest quality flags at affordable prices.
To show you just how affordable we can be, we offer free pricing. All you have to do is tell us a little bit more about your project and we'll give you a free estimate fast! We will also provide you with free design services to make your flag even more affordable.
If you have a budget in mind, just let us know. Because all of our products are customizable, we can create an order just for you that won't break the bank. Just fill out our online form today!