Are you needing a custom flag manufacturer?
Printed or sewn flags made?
Or large quantities of flags Printed?
If you are you've arrived at the right place. Look no further. We are flag makers of customized flags, a flag manufacturer for all types of flags.
We can manufacture your logo designs and there is NO restrictions on the quantity you can order.
As a custom flag manufacturer we also specialize in car flags including all the accessories, world flags, hand flags, pennants, bunting and just about any other flags you can think of.
Here are just a few examples of printed flags we have produced with our customers logos.



See more
samples of flags
Custom flags are shipped world wide by Express Post and delivered straight to your door.
We have been flag manufacturers for many years. Our range of decorative custom flags are made by our professional flag makers to give outstanding display performance, quality and best value for your money, we are a flag company that can deliver and we promise this.
Decorative Customized Flags are made here at The Flag Makers.
Custom printed flags appeals to everyone, if you need flags for advertising, personal use or business promotions you've come to the right place. Flags and Banners we make be made to any size and to any design from car flags to hand flags the flag makers will manufacture them all and at competitive prices.
Beach Flags and Tear Drop Flags
With all new flag advertising Tear drop flags or beach flags to promote your business you are never far away from getting your point across. The flag makers can screen print for simple designs or digital print for photo like designs, these custom banner flags can make your business standout from the crowd.
Cape Flags
A great advertising concept are cape flags they can be printed so a company can sponsor a team or an event and have their image/logo seen in a big way, though the cost can be quite high for small runs these cape flags are worth the investment.

The Flag Makers have supplied flags and banners for:
Corporate Events
Schools Events
World Franchises
World Sport clubs
Football clubs

Rugby International clubs
Car yard dealers
Car racing events
Hospitality events
Supporters clubs and fans


National shows
Regatta's
National shows
Businesses (large or small)

The flag makers offer a range of fabric materials which are 100D polyester, 200D knitted polyester or 500D spun polyester. These materials which we use to print your designs are proven to give durability in all weather conditions.
At the flag makers we know how effective a flag can be for getting your point across for advertising and establishing your presence.


Important! Best requirements for your artwork
When sending your artwork if you can obtain the original vector-based graphics an EPS or AI art file your project will be produced to the best quality this is the preferred file format for us at the flag makers, but if you only have a GIF or Jpeg please do email it over when you email your custom flags quote to us.
Click here for preparing your artwork
The advantages of the flag makers are:

We help you make the right choices
Your flags made from high quality flag material
Custom Flags made to your specifications
Long lasting color ( screen printed )
Digital printing for complex designs
All flags are finished hemmed and sewn ready to use
We look forward to hearing from you and working with you on your project needs.
By the flag team
The Flag Makers ;)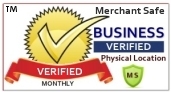 Coat of Arms custom flags

Coat of Arms flags

Find out more about our Coat of Arms custom Printed flags
Car flags

The flag makers will design car flags for all occasions.

Click here for a custom car flag quote!
Testimonials
"I received the flags yesterday and I have to tell you I couldn't be more happy with the result. It took a long time to come to realization but the finished product is absolutely perfect. I can't fine the adequate words to thank you and your very talented crew. I know this one had to be hard for you to produce."
T.L."Tim" Cable
California USA