Single-Sided or Double-Sided Custom Flags
Which type should you choose?
Depending on what you plan on using your flag for, this small decision can make a huge difference when it comes to the lifespan of your flag and the quality of use. Listed below, we give you a brief overview of the difference between single sided flags and double sided flags.
---
What to expect with single sided flags: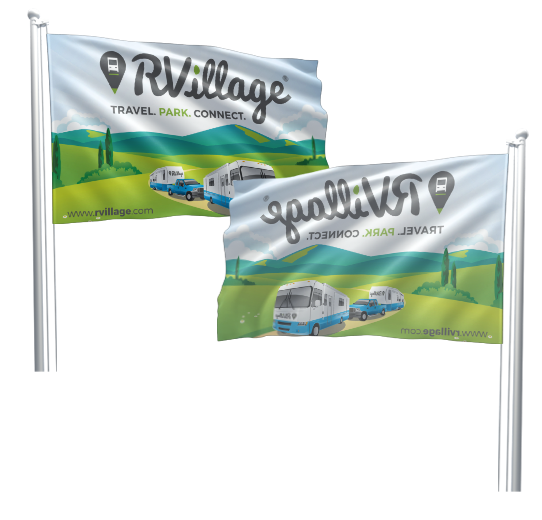 A single sided / reverse (also known as a 1 layer) flag is only printed on one side.
If the flag is screen printed or dye sublimated, the dye will bleed through to the other side of the cloth and the image will be shown in reverse on the back. The extent as to just how much of the image will be visible on the back of the flag depends on the thickness of the material and printing process that you choose. You will find that a single sided flag is usually the most common flag that is ordered, due to the cheaper price. Single sided flags are also much lighter than double sided flags are, which makes the flag fly better in the wind.
The lifespan of a single sided flag depends on which material you choose, along with the weather conditions that the flag will be exposed to.
---
What to expect with double sided flags: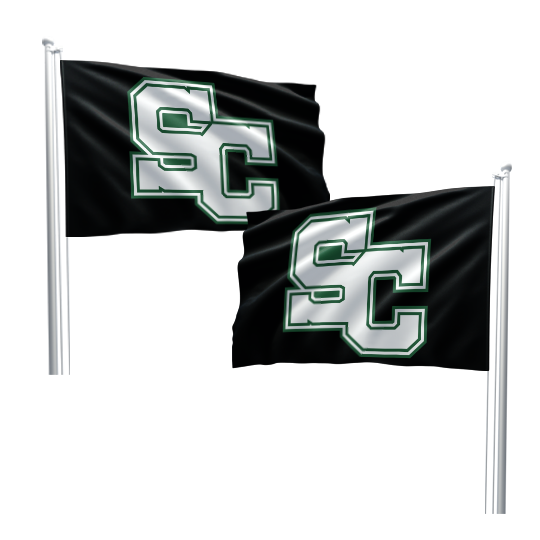 A double sided flag (also referred to as a 3 layer) is created from 2 separate flags that are screen printed or dye sublimated and then sewn together, resulting in a double sided flag. At The Flag Makers, we secure all of our double sided flags with a middle layer of block out material. This prevents the opposite side of the flag from being visible in bright lighting conditions With double sided flags, both sides will read correctly because the dye does not bleed through. Double sided flags are more expensive than a single sided flag because more material and dye is needed to produce them.
Please keep in mind that a double sided flag will weigh twice as much as a single sided flag, so it will require much more wind to move or wave it.
---
You should always consider what type of uses your flag will endure before placing your order.
If at any time you are unsure about which flag and materials will perform the best for your specific needs, please do not hesitate to contact us by phone at 303-634-2272 or email us. You can explain your intended use for your single or custom double sided flag and we will walk you through the selection process to ensure your flag will meet and exceed your needs