We use two types of printing methods for printing custom flags – Screen Printing and Dye Sublimation. Screen printing is typically used for larger runs, while dye sublimation by digital imaging print machines are used for smaller runs.
---

Screen Printing:
Screen printing offers flexible design options and produces a very vibrant finish.
This method is the best choice for larger orders, as it is much more cost efficient.
No minimum on large flags
Cost efficient for large runs
All materials can be screen printed
Vibrant color finishes
Printed with PMS (Pantone) colors
100% bleed through to the back

---
Digital Print / Dye Sublimation

Digital print / Dye sublimation uses cutting edge technology to create sharp, striking results.
No Setup Fees
No Minimum
Super Fast Turnaround
Excellent for complex designs and high-quality photos
Ideal for small quantities (ie: 1 or 2 flags)
Full color printing process that produces deep, rich colors
PMS colors are used as well as CMYK printing process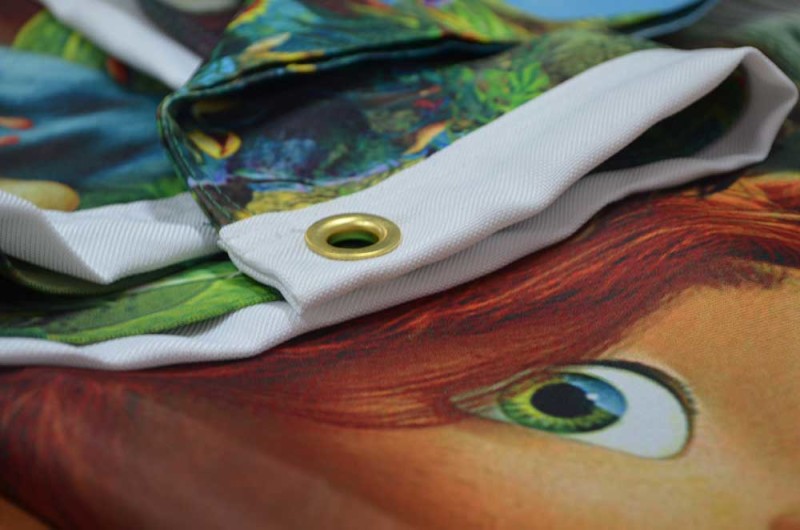 ---

Which printing process should you choose?
If you only need one or two flags, our dye sublimation process is your best option.
If you need to print larger quantities and your design consists of solid colors, screen
printed flags is your best option. You can also send us your artwork or image so we can take a look at it ourselves.
Our team of specialists will be able to let you know which process is best for your needs. Order your printed flags and banners today!