Flags Made With Your Custom Designs
We provide several different options, styles and variations for the way you want your custom flags to be made. We understand that flags are used in many different ways, with some requiring custom sizes and different printed designs.
As the manufacturer, we guarantee that there are no limitations when it comes to any aspect of your flags. With the help of our latest printing machines, we have the ability to print large quantities with ease. Our team of specialists will then add the finishing touch to produce the perfect order each and every time.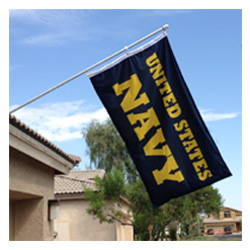 Personal Flags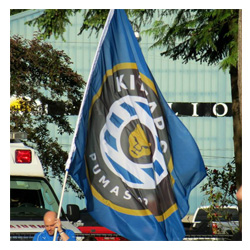 Sport Flags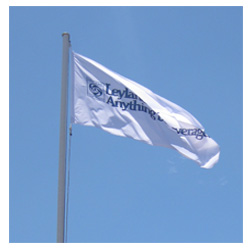 Corporate Flags
Custom Flags Used For:
Promotional Events
Schools and Colleges
Sporting Events
State and National Days
Personal Use
Business and Corporations
Distributor Resale
Product Specs On Our Custom Printed Flags:
No minimum required
Fully custom sized (your choice)
Inks and dyes UV protected
Dye sublimation or Screen printed
Single sided or Double sided
Options on materials (Polyesters or Nylon)
Double stitched on 4 edges
Custom Printed Flag Samples:
Custom Flag Specifications.
(click a tab below for more information)
Sizes
Standard Sizes:
3′ x 5′ (Standard) This is most common for outside use.
Other sizes are:
16″ x 24″
2′ x 3′
4′ x 6′
5′ x 8′
6′ x 10′
We can make any size you require.
Materials
Standard Materials
200D Polyester most durable for outside use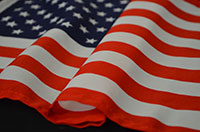 Nylon material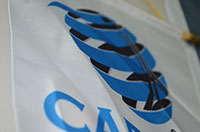 Printing
Printing Techniques
Two options dye sublimation and screen printing. We PMS color match.
Dye sublimation best for complex designs. Cost effective on some runs.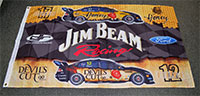 Screen printing technique is the best choice for simple designs with solid colors, giving you the best value on larger runs.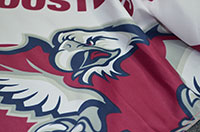 S/D sided
Single sided or Double sided.
Polyester or Nylon flags that are printed single sided have a 95-98% bleed on the reverse as standard.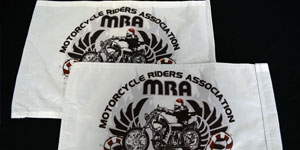 You have the option of double sided 3 layers so the design will read correct on both sides.
Finishing
Customized flags are finished with two rows of stitching. You also have options for hanging fixtures.
Stitching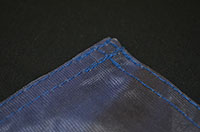 Grommets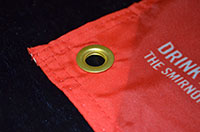 Rope loops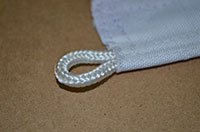 Rope and Clips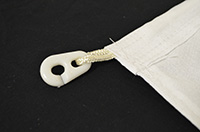 Sleeve pocket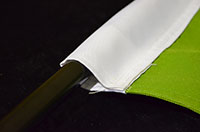 Delivery
Production Times
Size of order and print process will effect production times. Below are some production times.
One flag dye sub print process 5-7 days after approval of artwork.
100 flags dye sub print process 12 days
100 flags screen printing 14 days
Rush production is available.
Gallery
To get you a FREE quote,
we need a few quick details